214. A short story about anxiety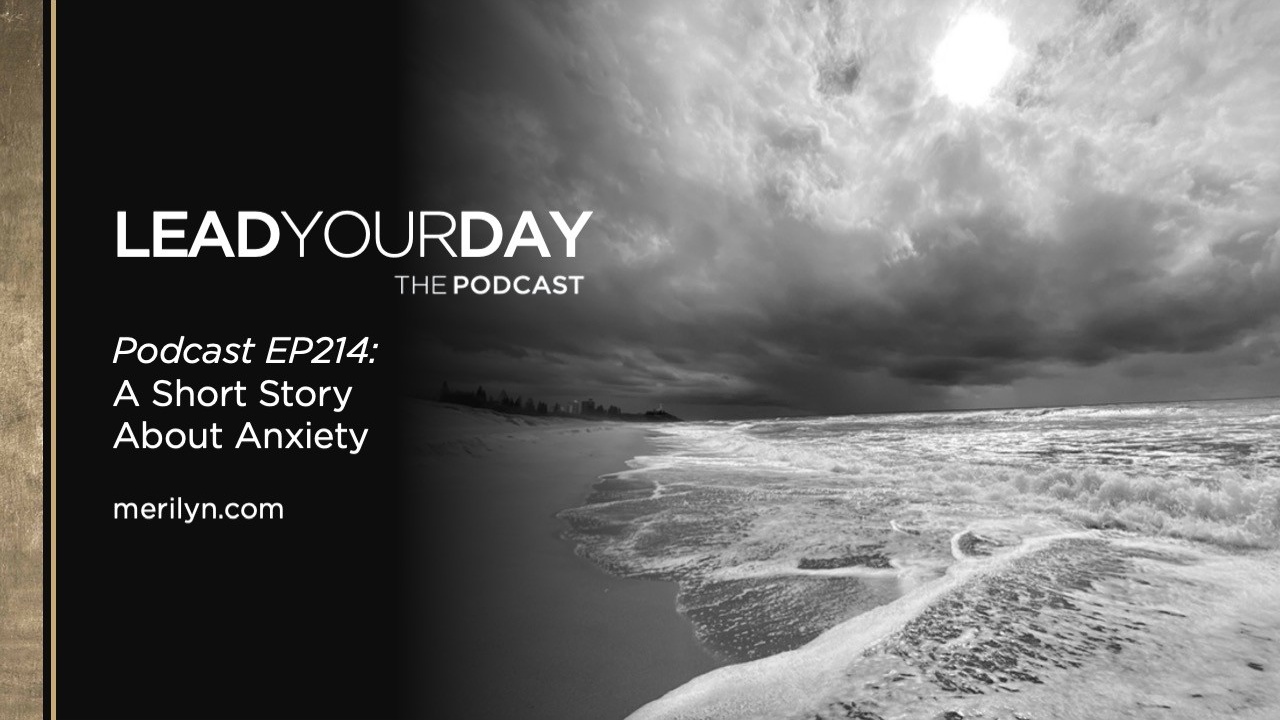 SUBSCRIBE & LISTEN:
Apple Podcasts | Google Podcasts | Spotify | Stitcher
A short story about anxiety

"I was staying with my friend who lives on the magnificent Sunshine Coast in Australia. We'd had a great day, walking along the coastline for hours and hours. Chatting, being inspired, stopping to take photos.
The next morning, my friend, Di, asked me, 'how did you sleep'.
I said, 'I slept well, but this morning I'm feeling a little anxious'.
Di stopped, put down the cup she was holding, took a breath, smiled and said, 'Gosh Merilyn, don't we all feel that?'.
If I was the type of person to say 'boom', this is one of those moments...
Boom. Nailed it.
Major ah-ha moment.
She was right.
We all feel anxious.
All of us.
We all feel fear.
We all feel down.
And that's okay.
The absence of anxiety isn't my goal anymore.
It's being aware of it.
And being kind to it.
And... remembering my significance.
Because it's easy to forget that."
SHARE THIS EPISODE
Know someone who would like to hear this episode?
Share on Facebook | Share on LinkedIn | Share on Twitter | Share by email
LEAD YOUR WORLD
✭ Join The Private Membership Club ✭
The greatest circle on earth for leading ladies with a business, a brand or a cause. Raise the frequency of your confidence, step in the new paradigm of leadership and join the ranks of real influence and legacy that humanity is craving for.
Get on the VIP waitlist for the re launch.
We hate SPAM. We will never sell your information, for any reason.